Meadow wildflowers, other updates due soon
---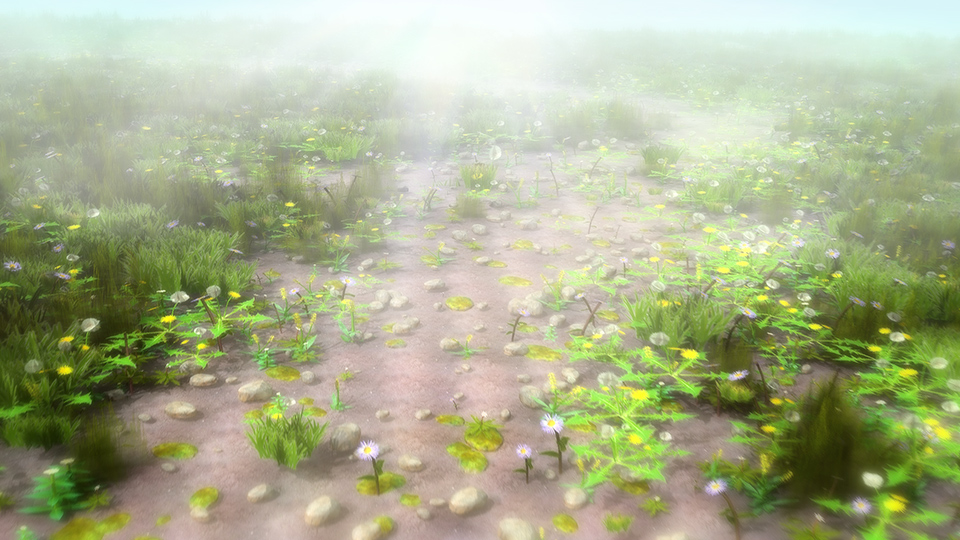 More wildflowers & grasses arriving in free update for owners of my 'Marshes & Meadows' asset collection, many are being shown here for the first time
I'm still working on not only this 'marshes and meadows' 3d asset pack, expanding it substantially [with dandelions, clover, a few wildflowers, and new grass objects] and hopefully having the new update live in a day or so, but I'm working very hard on wrapping up the other two stock 3d packs and hope to have that released also by end of this sale (May 31st).
EDIT: I apologize; I've failed to get these collections completed in time. It's not due to lack of effort, I'm really working hard on this, but there is a lot involved, and things often take longer than I anticipate. Still, an early June release is quite likely, and don't be surprised if there's another sale showing up around July 4th.
I also will now hint at the minigames I am resuming or restarting work on a bit after the stock packs are launched.
-Spiral Skies, has been long delayed despite being modest in scope, in favor of gigantic projects like Miniature Multiverse. But don't count the game out yet, it might be released sooner than you expect.
-Another small artgame crossing paintings and portals, a minigame that I think you'll be able to solve. Easely.
-After some consideration, my third concept is going to be a little hand drawn top-down racing game called Eracer. This is due to the fact that it will have a level / racetrack editor available, allowing erasing of track sections and filling in new ones.
The three minigames will be playable, barring possible last minute surprise issues, in a web browser with HTML5 WebGL, all before the end of summer 2019. All these HTML5 games, are the freeware versions, there will also be offline equivalents for Mac and Windows, with a bit less graphical compression and a few other improvements. Anybody who donates $0.80 or more on any of the three HTML5 pages will gain access to the standalone files.
If these games, and/or my stock media, see some reasonable growth in sales volume or any sort of reasonable success by end of June or early July, it is still possible that Miniature Multiverse will be wrapped up by Sept. 2019 but, no guarantees there. The more sales I make here, the less I am stuck doing mind numbing mTurk gigs at roughly $2/hr, in an attempt to finance the projects I desperately want to see done. So what that means is that in effect, every dollar of purchases made on my itch.io profile (matthornb.itch.io) will push Miniature Multiverse production ahead by half an hour. If by some miracle $200 in sales happen here, by late June, I can still get that game done by maybe mid August. That would be amazing. Keep in mind also, as usual, that rating the products I've posted here, is also immensely helpful not only as a show of support for my work but as a way of keeping future customers informed. I've had close to a dozen sales on Itch.IO and over 50 downloads of free items, and nobody's rated any of them yet, which is kind of problematic. If you'd be the first, that'd be amazing.
Thanks.
Get Stock 3d 'Marshes & Meadows' model pack