Updates to stock 3d asset packs, April 2020
---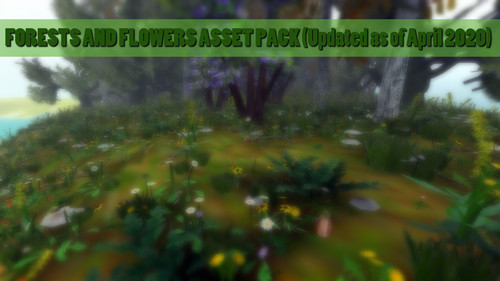 Here is a complete list of updated assets added across my asset packs as of April 2020, leading up to the 90% off bundle sale running from April 10-12: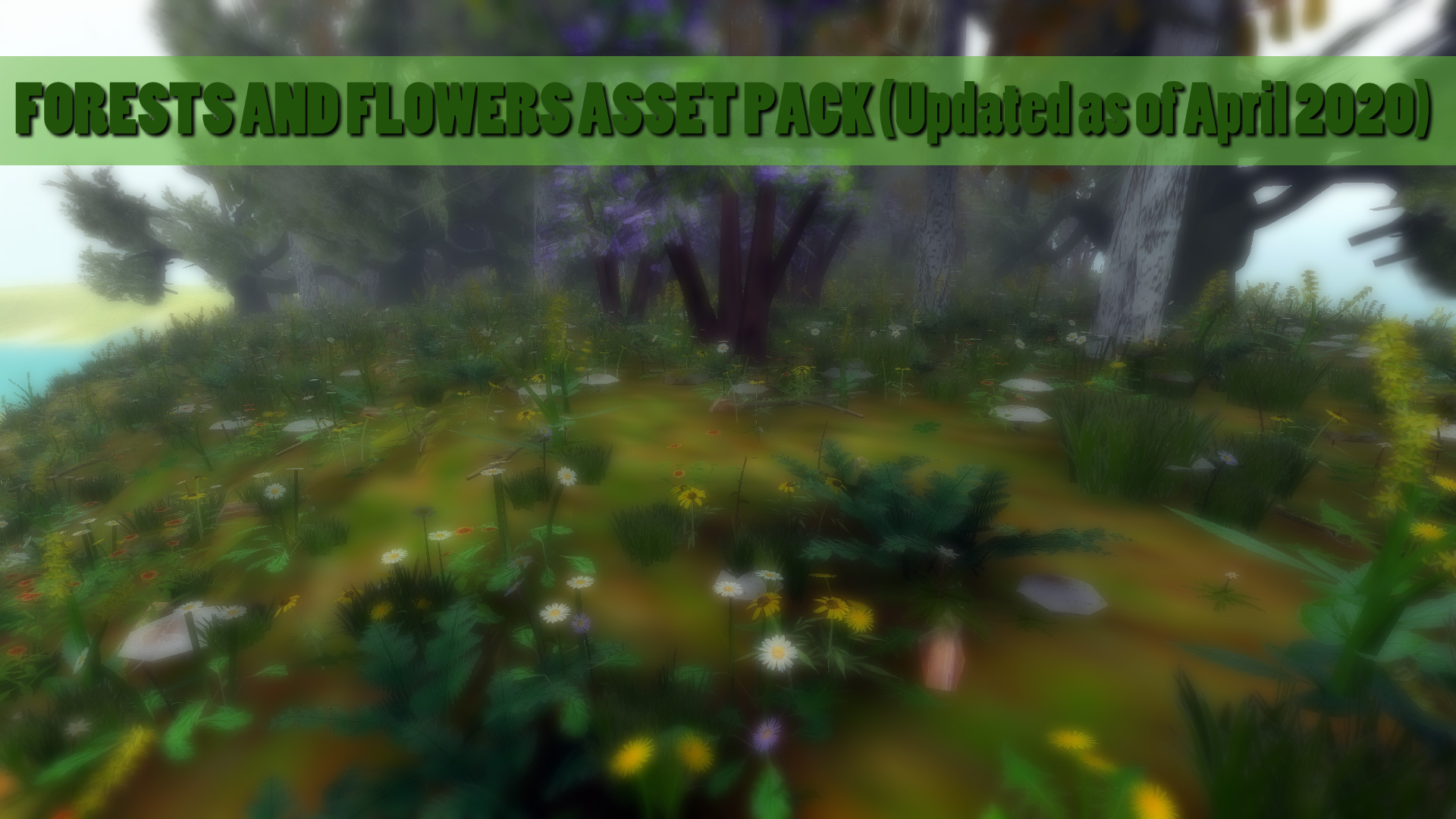 APRIL 2020 CHANGES:
-tree with spanish moss, finally added to 'Marshes and Meadows"
-a minor texture fix for the dandelion object.
-two additional variants of the fallen branch, each new brach mesh variant is still possible to use with all four 'branch' materials.
-two variants of the rock object, one taller and rougher, one flat and smooth. All rock mesh variants still possible to use with the four related rock textures (mossy, clean, sand-coated, snow-covered)
- Texas Mountain Laurel, a flowering bush, added to 'Forests and Flowers'.
- Pine and Fir trees added to 'Snow and Sand' with varying amounts of snow on the textures.
- birch tree opacity maps improved, plus winter and autumn variants in addition to the normal 'green' format.
- A few other subtle fixes in different places.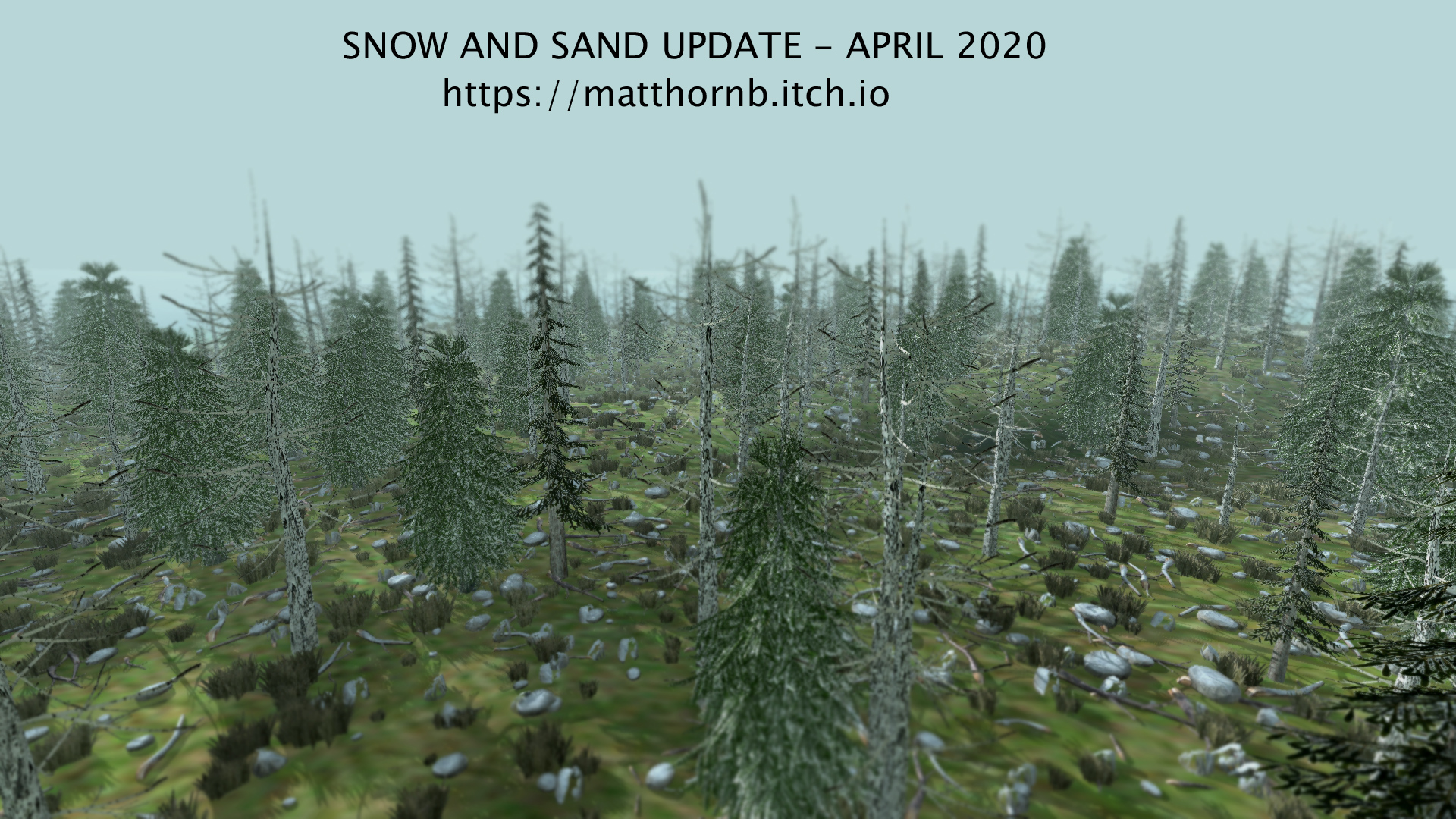 EARLIER CHANGES - AT END OF 2019
Previous recent changes included addition of Bald Cypress, Utah Honeysuckle, new wildflowers, clover variant, birch tree, prickly pear cactus... that was in an earlier wave of additions made about five months ago.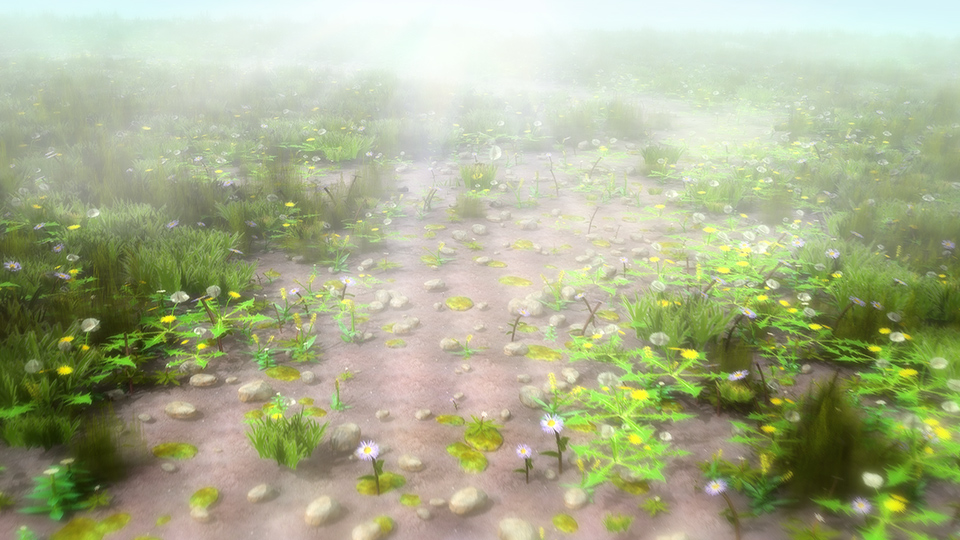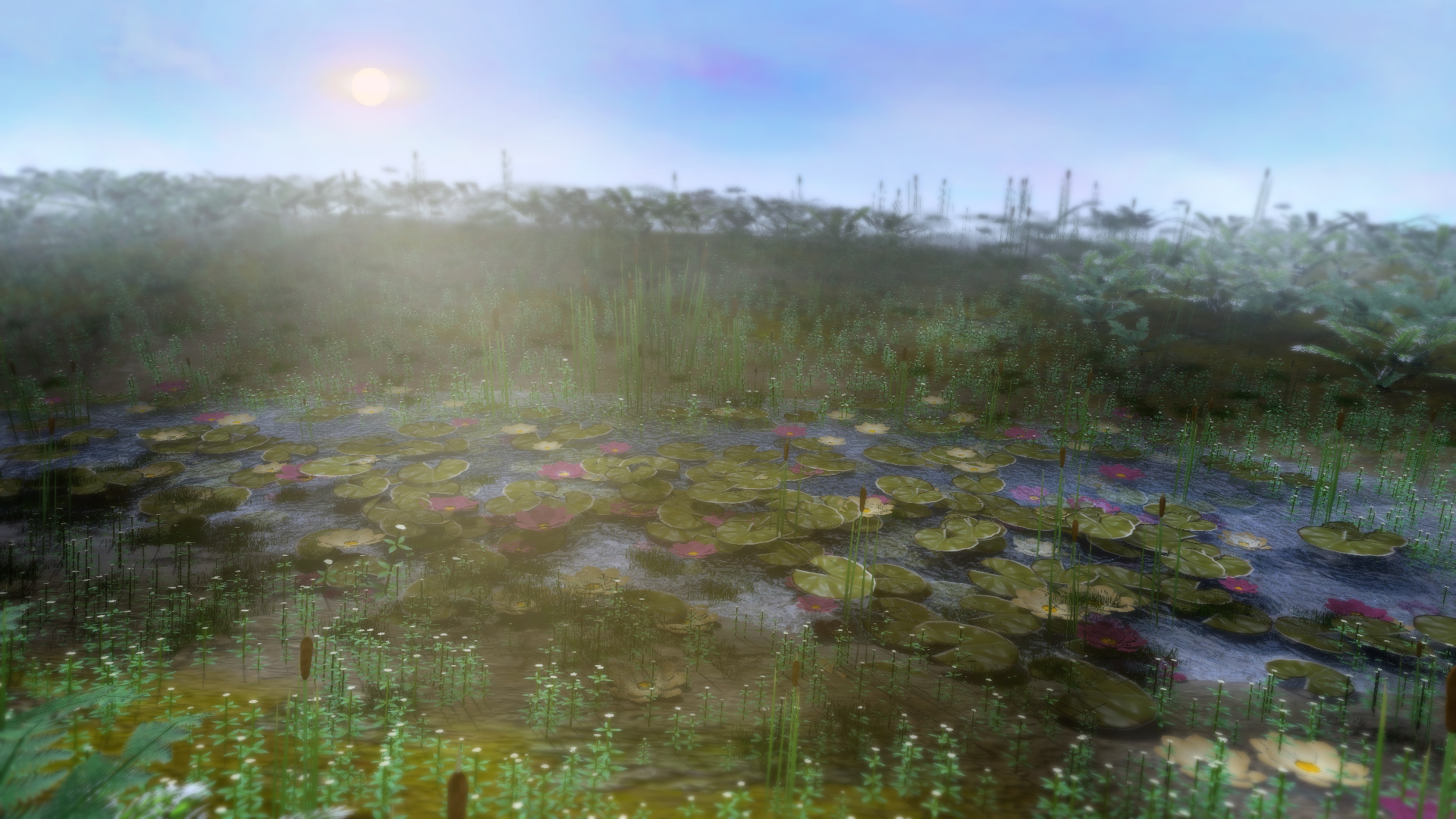 FUTURE UPDATES:
Further additions should be available over the course of 2020 to all customers on an ongoing basis. I have over a dozen new plants planned for the next update some time around late summer 2020. There are also plans for dramatically expanded and improved texture packs, and 3d Unity prefabs and PBR material presets, for those who want a simple drag-and-drop version of everything here that can be easily pulled into a Unity game scene.
I also intend to make a few small additions to the free packs you all have seen on my profile on Itch.io - the blood spatters will have a handful of new clips around Halloween 2020, and the digital explosion, may be expanded into a small three-pack of digital explosion elements.
Finally, I am working on various site updates and you will see most notably some major changes on www.triumphantartists.com showing up very soon, as well as new stuff headed to http://www.MiniatureMultiverse.com soon, and even a bit of exciting news on http://www.vividminigolf.com and elsewhere, potentially, in the next couple of months.
Thanks for reading!
- Matthew Lyles Hornbostel, https://matthornb.itch.io/
Get Stock 3d 'Forests & Flowers' Asset Pack