MAJOR UPDATE GOES LIVE TONIGHT - NOV. 19, 2020!
-Five more leaf decals
-Bug fixes (filepath fixes to some .MTL files)
-Unity material presets
-Four more 3d plants seen here: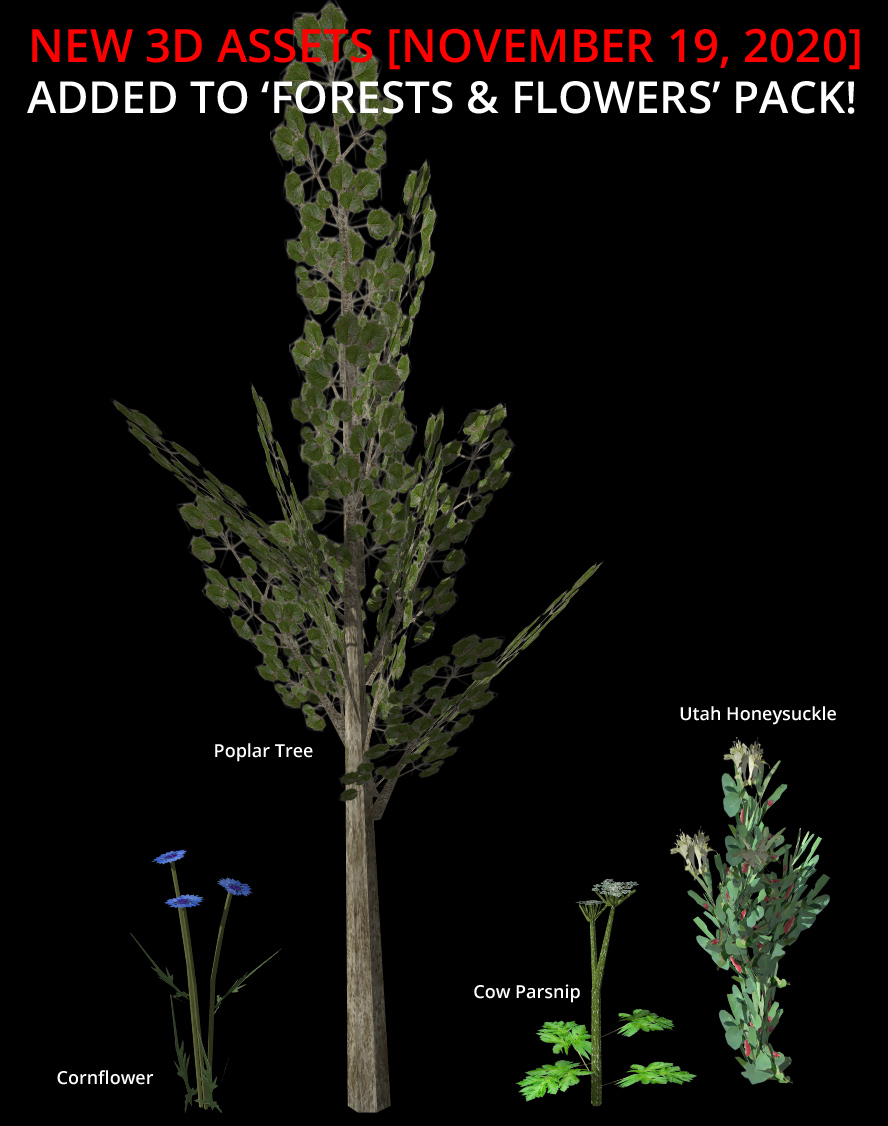 This is one of a number of substantial updates I've been readying to go live before Thanksgiving 2020.
While not all of the planned updates are actually live and uploaded yet, [regardless of what today's profile page update suggests] some of them already are and those that aren't quite there yet, will be before the Thanksgiving holiday sale begins.
Get Stock 3d 'Forests & Flowers' Asset Pack