Vivid Minigolf Redux
VIVID MINIGOLF, originally, was a limited top-down minigolf game with miniature art visuals.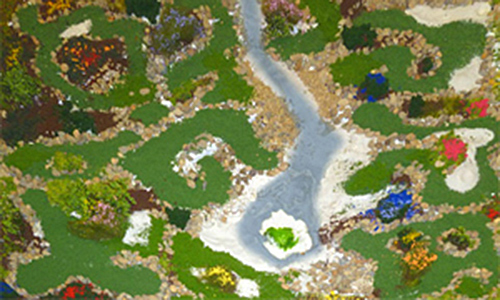 It was first made, foolishly, in a program called 'Gamesalad' that imposed a very arbitrary 10mb limit on HTML5 games. The original version of this game was showcased onVividMinigolf.com, but the Gamesalad Arcade version - the original game - effectively no longer exists.
Well, since 2014 I have rebuilt that game's essential interactions in an entirely different engine (Scirra's Construct 2) for HD with basically the same but far less compressed charming HO scale miniature art graphics (an old joke is that it's miniature miniature golf) and new courses and holes in the works. The game is solved, essentially, in interaction terms and design but won't be launched until I add the new 27 holes to it in addition to the initially included 9, to form 36 total at launch.
This release will be about a couple months after the launch of Miniature Multiverse, perhaps as far off as May or June 2021.

While in preorder status it is $1 unless on sale, after it launches the standard price will climb to $1.30. If it sells well I will be likely to add more courses later on in free updates in the following years.